Although SKEYE is a relatively new brand it builds on more than 25 years of paragliding experiences. Our previous activities for years comprised of tandem flights, pilot education and training, and organization of national and international paragliding competitions. During this time we performed well over a thousand of tandem flights, trained hundreds of pilots and participated in many domestic and international paragliding competitions as pilots, national team members and organizers.
After years of focusing on local Greek population we expand our activities towards tourists and locals visiting Chalkidiki recreation areas. Tandem flights let you experience beautiful Greece from a bird's perspective and add to your relaxing vacation a bit of excitement.
We are aware that we are dealing with a unique sport which offers us a great deal of peace and tranquility. Paragliding means games with gravity, harmony with nature, but above all the joy that offers good company and friendship. For us paragliding is a way of life and our purpose is to convey some of these potentials to you.
Licenses and certifications
OUR PILOTS
are holders of ELAO and APPI certifications.
have accumulated experience from countless solo and tandem flights.
have represented Greece in world-class international competitions as members of the National Team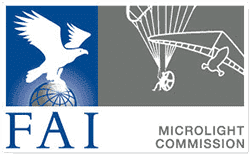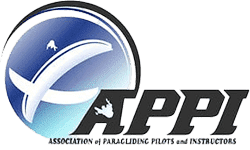 All customers of our tandem flights are insured by an international insurance group via APPI (Association of Paragliding Pilots and Instructors).